"When Peace Come": The Continuing Significance of Juneteenth
Tuesday, May 19 at 6:00 p.m., Burns-Belfry Museum
In honor of the 150th Anniversary of Juneteenth, come learn more about the meaning and significance of this important festival of freedom. On June 19, 1865, slaves in Galveston, Texas, learned not only that the Civil War was over but also that they had been freed 2 1/2 years earlier by the Emancipation Proclamation. Juneteenth has evolved into a cultural celebration commemorating peace, justice, and community that is celebrated by people of all races and creeds across the United States and around the world. Dr. Shennette Garrett-Scott, an Assistant Professor of U.S. History and African American Studies at the University of Mississippi, will provide a multimedia overview of Juneteenth from 1865 to the present day, with a special emphasis on Mississippi and Oxford-Lafayette County. Free and open to the public. All ages welcome.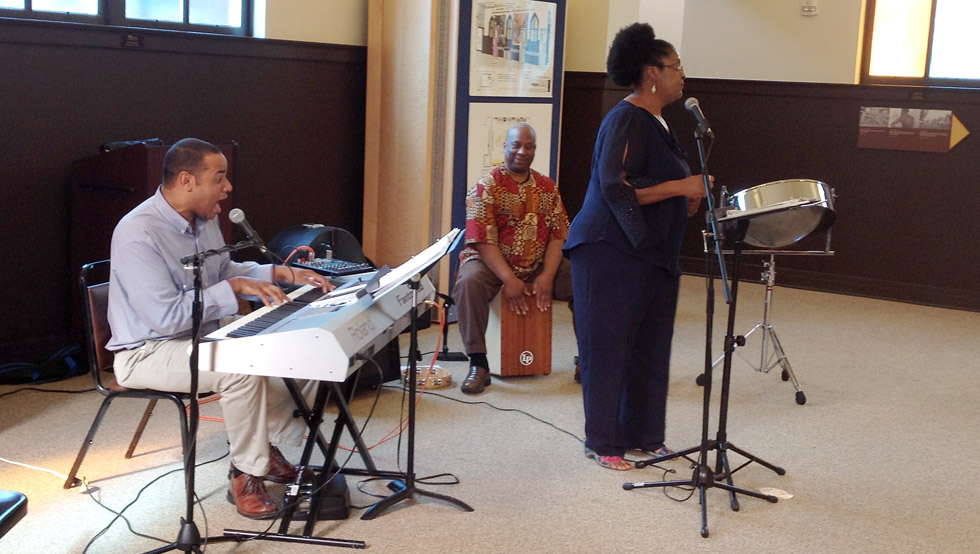 REPEAT PERFORMANCE!
DATE RESCHEDULED FOR FALL 2015 - Check later for more info
AFRICAN AMERICAN MUSIC: LOOKING BACK
Centuries of music prepared and performed by Ricky Burkhead, Effie Burt, and Damein Wash.
Visit this page to view images from the 2014 performance at the Burns-Belfry.
VISIT THE BURNS-BELFrY MUSEUM
There's a lot to appreciate at the Burns-Belfry Museum. Professionally-designed exhibits present an overview of African American history from Slavery through Civil Rights. Other exhibits narrate the history of the old Burns Church, including a 10-minute video. A special exhibit on "African Americans in Lafayette County" installed for Black History Month continues. Museum hours:

• Sunday 1:00 to 4:00
• Wednesday, Thursday, Friday 12:00 to 3:00 p.m.
Admission free but donations appreciated. Burns-Belfry is located an easy walk from the Square at 710 Jackson Ave., across the street from the Lafayette County jail. For further information call 662/281-9963 during museum hours.
SCHEDULE A GROUP VISIT
We welcome special visits by groups most days of the week with advance notice.  To schedule your school, church, club, reunion, or other groups, call Darlene Copp at 662/513-9957 or email dpcopp@hotmail.com.  Alternate contact Jim Pryor at 662/801-4087.  Please schedule as far out as possible since we rely on volunteers to host groups.  At least 48 hours in advance is required.
read Current News